Wholesale, Fitouts, Resellers & Bulk Purchases
Artifactio is run by ex-corporate professionals with many years experience in customer service, pricing, and international sales.  We're here to help you navigate the complexities of doing business with Asia whilst giving you outstanding service quality.
We gladly accept wholesale or bulk orders on most of our handmade items and provide reduced wholesale rates above certain order sizes.  Whether you are fitting out your new holiday home or apartment, villas or other residential development, fitting out a restaurant, hotel or bar or even looking to resell or stock our products in your store.
In many cases, we are able work with our artisans to create bespoke designs, colors, sizes or shapes of our products to suit your individual needs and specifications.
Here's a few services we provide
Decorative hand-painted rice boxes with company logos or slogans
Decorative wedding items depicting the names of the bride and groom and the wedding date
Decorative items that meet specific company branding requirements
Bespoke decorative items for special occasions or parties
Bulk orders for any products made to size or measure
Customised hand-carved wood panels, statues, wood carvings & much more
The kind of projects we are able to assist with:
Villa Developments
Residential Developments
Rental Homes
Refurbishments
Commercial Fitout
Holiday Home Refurbishment
Stocking Home Decor Shops
Resale online or in retail
Whitelabel & branding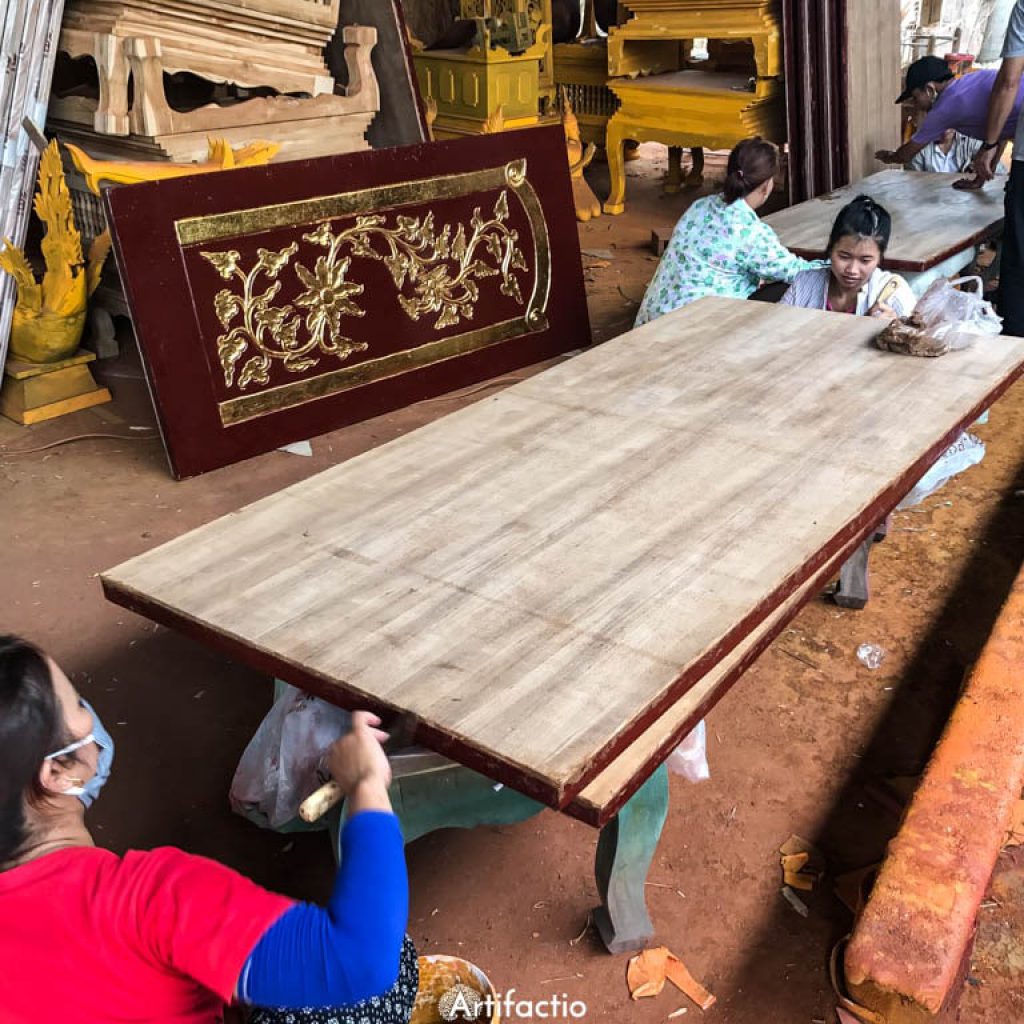 Here's how you order
We can supply wholesale Asian home decor to shops or chains of any size, and even provide white label products with your own logos and packaging from our warehouse in Chiang Mai, Thailand.
Due to the fact that everything we sell is truly hand made, it's best to reach out to us with which items you're looking for.  We'll send you our full catalog and we can discuss production lead times.  Depending on the nature of our partnership, we also offer special logins to our website with your discounts applied to allow for a more specific targeting
Kindly contact us and our professional team will gladly assist you to open a wholesale account and to discuss your needs.
[contact-form-7 id="233″]